Workshop: Leading from the Emerging Future
November 4, 2019
This workshop is a one day exploration of the concepts and practices of Theory U, a social technology for helping to bring about profound innovation and change. Theory U is being applied around the world by individuals, organizations and in multi-sector initiatives generating breakthrough possibilities around pressing organizational and societal issues.
The focus of this method is on sensing and actualizing emerging future opportunities, both individually and collectively. This workshop will incorporate insights from Otto Scharmer and Katrin Käufer's book, Leading from the Emerging Future: From Ego-System to Eco-System Economies, as applied to transformation of business, society and self.
Participants will learn and apply the seven capacities of the deep leadership cycle that help change-makers to transcend old behavior patterns, realize new possibilities, and enable transformation and innovation.
Light breakfast refreshments and lunch are provided with the cost of registration.
Lecture: From Egosystem to Ecosystem
November 5, 2019
Dr. Otto Scharmer will explore the concepts of systems evolution and transformation in economies, healthcare and education. He will make the case for a shift in consciousness and action from a focus on individual wellbeing toward that of the collective.
Join us for Dr. Scharmer's lecture
About Dr. Claus Otto Scharmer
Otto Scharmer is a Senior Lecturer at MIT Management, and founding chair of the Presencing Institute. He chairs the MIT IDEAS program for cross-sector innovation that helps leaders from business, government, civil society to innovate at the level of the whole system. Scharmer introduced the concept of "presencing"—learning from the emerging future—in his bestselling books Theory U. He is coauthor of Leading from the Emerging Future, that outlines eight acupuncture points of transforming capitalism. His new book, The Essentials of Theory U (2018), focuses on the core principles and applications of awareness-based systems change. In 2015 he cofounded the MITx u.lab , a massive open online course for leading profound change that has since activated a global eco-system of societal and personal renewal involving more than 100,000 users from 185 countries. Otto earned his diploma (with distinction) and PhD (summa cum laude) from Witten/Herdecke University in Germany. He received the Jamieson Prize for Excellence in Teaching at MIT (2015) and the European Leonardo Corporate Learning Award (2016). In 2018 he was ranked #5 among the world's top 30 education professionals by globalgurus.org.
Leading from the Emerging Future workshop
Monday, November 4, 2019
9:00 AM - 5:00 PM
Mississippi Room
Coffman Memorial Union
300 Washington Ave SE
Minneapolis, MN 55455

Price:
General Public: $99
UMAA Discount: $89
From Egosystem to Ecosystem lecture
Tuesday, November 5, 2019
3:30 PM Doors
4:00 PM Program

Memorial Hall
McNamara Alumni Center
200 Oak Street SE
Minneapolis, MN 55455

Price:
General Public: $20
UMAA Discount: $18
UMN Faculty & Staff: $10
Students: $5 (limit 1 per U Card)
Sponsors
We are grateful to each of our sponsors—from the University of Minnesota and the broader community.


Otto Scharmer Wellbeing Lecture Lead Sponsor: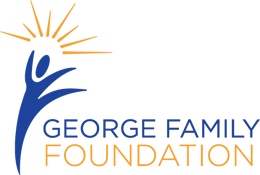 Wellbeing Lecture Series Community Sponsors:
Wellbeing Lecture Series University of Minnesota Sponsors: